This blog was designed to assist prospective UC Irvine students, particularly those drawn to the School of Social Ecology, become more familiar with the school. The Office of Student Services in the School of Social Ecology maintains this site and will make regular updates to spotlight the important work our students, faculty, staff, and alumni are engaged in, as well noteworthy things about the UCI campus and the School of Social Ecology.
We know you will find the School of Social Ecology at the University of California, Irvine a wonderful place to pursue your undergraduate education. We invite you to discover our innovative curriculum and degree programs, engage with our dynamic faculty, and be empowered to transform communities.
The 21st century presents us with a wide array of opportunities for creating a better world. Such opportunities range from local communities creating innovative solutions to their problems, to communities around the world meeting the challenges of a globalized economy. Making the most of these opportunities calls for scholarship that is rigorous and innovative, thoughtful and engaged—scholarship that is steeped in the best traditions of social science, and able to break new ground.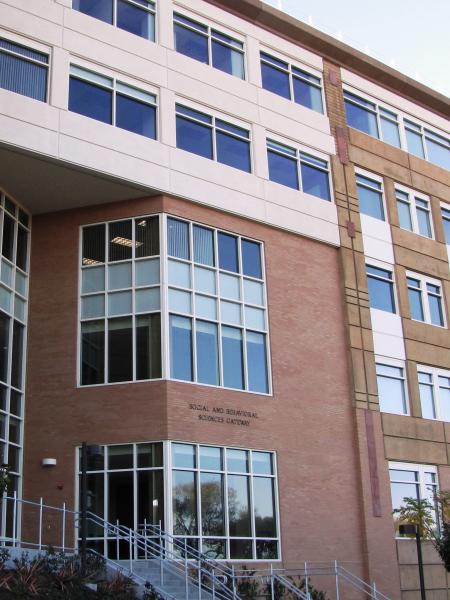 Faculty in the three highly-ranked departments within the School of Social Ecology share a commitment to scholarship that views human behavior in a larger social and institutional context, that moves beyond traditional disciplinary boundaries, and that seeks to disseminate knowledge beyond the confines of the university to a broader public. The faculty pursue knowledge production and dissemination in the service of fostering informed social action as they address issues ranging from global poverty to prison overcrowding, from gang violence to healthy child development, from health risks to community empowerment. The School is an internationally recognized pioneer in developing interdisciplinary approaches to social problems that encourage flexibility and independent thinking among faculty and students and nourish collaboration across different fields and with people of many different experiences.
We strive in our teaching, at both graduate and undergraduate levels, to develop future leaders in education, research, public policy, and community action who can contribute those skills to the critical issues that confront local communities, the state of California, the nation and the world.
UNIVERSITY OF CALIFORNIA, IRVINE
Founded in 1965, the University of California, Irvine combines the strengths of a major research university with the bounty of an incomparable Southern California location. UCI's unyielding commitment to rigorous academics, cutting-edge research, and leadership and character development makes the campus a driving force for innovation and discovery that serves our local, national and global communities in many ways.
With nearly 28,000 students, 1,100 faculty members and 9,000 staff, UCI is among the most dynamic campuses in the University of California system. Increasingly a first-choice campus for students, UCI ranks among the top U.S. universities in the number of undergraduate applications and continues to admit freshmen with highly competitive academic profiles. Orange County's largest employer, UCI generates an annual economic impact on the county of $4.2 billion.
Click here to view campus accolades and distinctions.