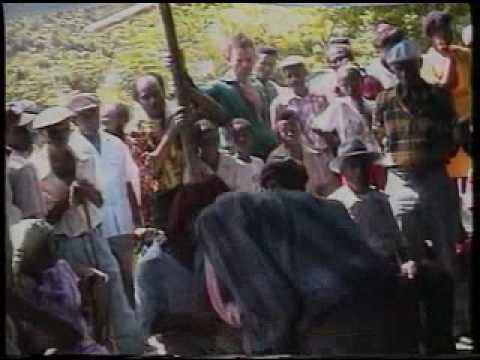 Overview of Maroon Communities
Resistance during slavery is the process in which enslaved people, who were violently turned into objects, lay testament to their livelihood; in essence enslaved people who defied violent, terrifying, monstrous economies that enslaved them. (Economies of the political, social, libidinal, commercial, colonial, imperial and many more) The Europeans who captured human beings and then violently ripped their desires and wills from their bodies creating a new caste of slaves that functioned as objects in the realms of the world order. Black bodies that were violently enslaved by law, sentiment, white supremacy, colonization, citizens, Native Americans, and many more, all of which radiated anti-Blackness, categorizes the Black body as objects and perpetual slaves.
There is a tension in the world of enslavement and development that turns people into objects and the objects claiming humanity. Putting concepts of resistance and claims to humanity within the context of our class, comparative slave rebellions, it is important to note that this essay will be focusing on the acts upon which enslaved people created and maintained Maroon colonies
. By focusing on Maroon Colonies, we hope to articulate a form of resistance that established counter-histories of enslavement and insert in the historical archive the significance of former captives of the western world creating complicated communities of survival. Also we would like to capture the tension of how the people within Maroon colonies, complicate notions of objectivity verse humanity for the Anti-Black world order.
The Maroon colonies and their  functionality that is committed not only to survival but to life, in a world that renders Black people dead, can offer great insight to people who are enslaved today and want to lay claim to their livelihood. Please note that Maroon colonies may display an ultimate triumph within the framings of White Western-World paradigms, but Maroon colonies are merely just another act in which human beings laid claim to their humanity in the enslaved world order; information and intellect gained from this essay should not create a hierarchy of resistance. It is not the author's intensions to glorify Maroon colonies, but Maroon colonies are instead just the focus of our study. We understand that triumph with a Eurocentric context cannot be applied to a Black subject in the Western world, for Black people just living and surviving day in and day out, is a marvel and the site of our overall class goal.
Maroon colonies were one of the unique results of the enslavement of African people. They existed everywhere in South and North America as well as most of the Caribbean. The Maroon communities in Haiti, Jamaica, Brazil, America and the Caribbean played a critical role in the world order of enslavement, which resulted in liberation, emancipation, harsher slave codes and many more political and economical shifts.
WHERE MAROON COMMUNITIES OCCURED
SAN DOMINGUE INTO HAITI
The Haitian Maroon communities were considered to be one of the most researched. It led a revolt that established the first black republic in the New World. This Maroon society became extremely influential and led to the eventual end of the slavery on the island. With their great success at gaining their freedom by killing and running off the white sugar plantation owners they helped to change the view of slaves. The European civilizations began to realize the capabilities of what they thought was a docile labor force and see them for the true warriors that they were. Fears of further rebellion prompted the English to instill rules to lessen slave brutality and eventually to decree the ending of slavery and the slave trade for fear that other communities would rebel like the Maroons of Haiti.
This rebellion established the newly identified Haitians as Maroons because they now were functionaries and establishers of their own political and economical destinies.  Please keep in mind when thinking of the significance of the Haitian Maroons that it is understood that they still, like many of their maroon communities were consistently negotiating their freedom and autonomy with colonial powers that dominated the area. Meaning that their presence and survival was contingent with their ability to bargain with the powers that ruled the world. Also it was not that Haitians were treated any worse then slaves around the world but rather that the slaves that arrived in Haiti were linked to various kingdoms many Prisoners of War from the continent of Africa, so the revolution was very much inspired by the previous military training Africans possessed before displacement into the New world.
CARIBBEAN
The Black Caribs  of St. Vincent were another recognizable maroon community. They fought for and maintained their freedom many times. There were also maroon societies in the United States as well, though their characteristics often differed from Caribbean maroons. In the United States some maroons exploited colonial rivalries to run from slavery under the English and Americans to freedom in Spanish Florida.  They, like the Black Carib maroons joined with the native people to form communities, this created new mixed societies that encountered new and different problems concerning race, power, and land.
It is also vital to understand that in places with Native Peoples, many of the newly formed Maroon communities had to not only negotiated their existence with the colonial powers but also with the natives. The Black Caribs offer us great insight about how this bargaining at times was deceitful, disastrous and often resulted in the death of many Maroon community members. Not loosing sight that the Natives were placed in awkward positions of power and had to deal with their own survival, but the point here is that within bargaining Maroon comminutes like the Caribs were left for genocide.  We will look at more of the Black Caribs in later sections because this is an important dynamic.
JAMAICA
There were also the maroons in Jamaica. Present day maroons consider themselves descended from the tradition of  Nanny of the Maroons' or Grandmother Nanny.  Grandmother Nanny successfully gained her freedom and established a maroon community called Mooretown. Though this
civilization has changed since slavery no longer persists
the descendants of these first maroons continue the maroon heritage and history through song, dance, religion, and culture as well as celebrations of their independence. This society serves as a reminder of the power of revolt and freedom in the African American past and present. Mooretown still serves as a semi autonomous society run by a council and a colonel. They govern their own lands and herald in their ancestry and uphold their traditions, language and heritage.
The uniqueness of this specific community can be understood by its formation. Grandmother Nanny was understood to come from the Ashanti tribe in present day Ghana. The Ashanti tribe is significant, because it is understood to be a matriarchy. That is a society where wealth and power is organized around the women, and not the men, like the European Patriarchy. This is important because the Nanny was used to organizing and mobilizing from her own heritage from the Ashanti people. It was not that the Nanny was a braver or fiercer slave, but rather that she was comfortable organizing against oppressors or for life. So when the Nanny ran away with other enslaved people into the deep country of Jamaica and continued to fight and free other enslaved people, it becomes clear to see where her heritage came in. Also her ability to teach other people how to live in harsh conditions of the interior of Jamaica can also be attributed to her Ashanti heritage.
BRAZIL
The other notable maroon communities were found in Brazil who formed the Quilombos in the mountains of Brazil.  The most famous is Palmares, which numbered 10,000 plus people at its height.  This settlement exists today, although many descendants have moved away so it is not as large.  The community continues to celebrate African heritage and the Maroon way of life. They embrace their independence and control their own societies and land. They also fight for recognition in the world proudly declaring their ancestry and their communities and instilling in their children the maroon history. They continue to carry on their traditions with celebrations and festivities.
This specific community we would wish to further analysis to understand how it has existed for so long.  We would hope that through studying this community people interested could get great insight about how these Maroon communities had to negotiate their existence through survival.  We understand how Maroon communities were large and small but the smaller ones are often extremely hard to find in the archive, so understanding the Brazilian communities may give us a perspective and bases to study much smaller communities.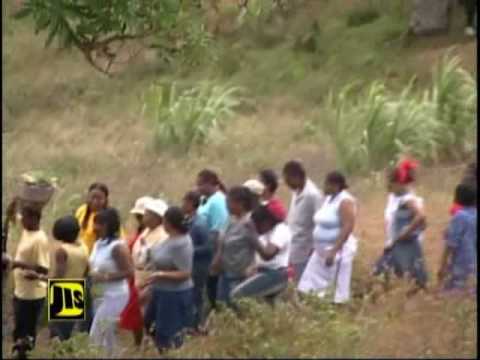 COMPARATIVE MAROON COMMUNITIES
Not all groups formed into traditional maroon societies. Groups such as the Gullahs of Georgia and South Carolina formed autonomous enslaved communities, or communities that were self governed, which functioned on their own and had similarities to maroon societies, such as preserving African culture, heritage and language, but they lived on a smaller scale and were more nomadic than maroons. The Gullahs branched off frequently into other groups such as with the Seminoles. The Gullah tradition still continues today though the heritage of the groups as well as through the unique Creole language that they developed a unique blends of English and west and central African dialects.
The formation of Maroon communities amongst Africans held captive is one deeply rooted outcome of the Atlantic Slave trade, and depicts acts of resistance and revolution that occurred all throughout the trade. The act of revolting against ones imprisonment began as early as the enslavement of black bodies; and one maroon society known as the Black Caribs managed to escape captivity from the British, as the ship transporting them sunk, for it had awful navigators (Kerns, 17). The negligence of the crew was one important factor that captives used to their advantage. The reading "Conditions Favorable for Revolt" by Eric Taylor outlined the many different scenarios those bound by shackles used to their advantage in seeking liberty. Taylor described the nature of these shipboard revolts, stating: "[if] death or perpetual enslavement was to be their destiny, they owed it to themselves to fight it every step of the way" (Taylor, 43).
Taylor points out that most shipboard revolts occurred while the vessel was within sight of the African coast, as the vision of the homeland gave strength to many, for it was a reminder of the freedom being taken from them (Taylor, 43). Amongst the many elements that those held captive used in their defense, crew reduction was one of the most significant such as when the British ship "Perfect" was successfully captured by the captive Africans in 1759 while half of the crew was still on shore (Taylor, 45). Africans often tried to stage their revolution in sight of the coast; a revolution in the middle of the ocean was not wise, for those held captive would have lacked a navigator and would therefore have risked getting lost at sea.
Violent storms and weather conditions were also favorable for shipboard insurrections, as crises meant that many would be freed of their shackles in order to assist the crew "in pumping and bailing" (Taylor, 49).  Also, encountering opponents at sea was a situation held in favor of revolt, although they had to overcome such conditions in order to conduct a victorious insurrection.
Insurrections, when successful, created the conditions necessary to form maroon societies, as they entailed a collective effort from every individual pushing and fighting for liberation. The act of resisting and joining a maroon community took the same revolutionary, war-minded individual as depicted in Taylor's essay; resistance is what all who were forced into slavery had in common. In maroon societies, much like on a slave ship, everyone had to work to overcome their oppressors. In "Roots" by Alex Haley, the horrifying shipboard conditions and ill treatment of enslaved Africans is depicted, as those who endured the shackles underneath the ships deck knew they had to share one another's pain, as an elder in the story exclaimed: "We must be in this place as one village!" (Haley, 175). The act of unifying, regardless of language or culture, was what truly embodied a triumphant revolution for the African captives, and it was just that which enabled the Black Caribs to have a long lasting community that still exists today. The group of Africans that became the Black Caribs, much like those depicted in "Roots", was forced to integrate and take up/create new customs, as they unified elements from their differing communities and collectively embodied their African heritage.
Apart from similarities regarding the act of revolution during the Atlantic slave trade, the maroon communities demonstrated similar gender roles as the domestic lives of enslaved Africans in America. Author Angela Y. Davis depicted the life, domestically and in terms of revolution, for the female American slave living in Southern United States. She asserted that "domestic life took on an exaggerated importance in the social lives of slaves, for it did indeed provide them with the only space where they could truly experience themselves as human beings" (Davis, 17). Through performing labor tasks, the women were "performing the only labor of the slave community which could not be directly and immediately claimed by the oppressor" (Davis, 17).  Women amongst the slave communities often shared similar functions as those of maroon societies, such as cooking and sewing.  Variations existed, however, as many of the Black Carib women cultivated land, while the slave men in the United States were often responsible for the gardening (yams, corn, etc.) (Davis, 19). Davis also stated that Black women "asserted their equality aggressively in challenging the inhuman institution of slavery" (Davis, 19). The enslaved women in North America, much like the men, were willing to fight for their liberty, as they collectively resisted in effort to form maroon communities. The female Southern slave in the United States had to be extremely aggressive in order to gain freedom and be a part of a maroon society.
Maroon communities were also formed in Florida, as Davis pointed out that the "communities were havens for fugitives, served as bases for marauding expeditions against nearby plantations and at times supplied leadership to planned uprisings" (Davis, 22). The maroon communities that existed in Florida provided hope for many that were still suffering from enslavement, as their insurrections demonstrated great leadership skills that came in handy for those in shackles. The women were said to have "fought back on equal terms with the men" (Davis, 22), and notables like Harriet Tubman demonstrated such powerful acts of resistance that reverberate revolution in the same manner as maroon societies.
The act of resistance is one theme that is demonstrated throughout the entire time-span of the Atlantic Slave trade. Although many who staged shipboard insurrections were unsuccessful, those who were fierce enough and gained liberation continued forms of resistance, including forming maroon societies that existed largely outside of the plantation system. Resistance is the key to understanding a maroon community, and acts of resistance are depicted throughout many of the other readings and do not always entail violence. The act of educating oneself, keeping African traditions alive, running away, and learning to build communities through leadership skills were all acts of resistance that did not entail violence; although they were non-violent, such acts of resistance provided great force to the maroon communities, for knowledge of their ancestry unified and strengthened them, while education and leadership granted them access to liberation.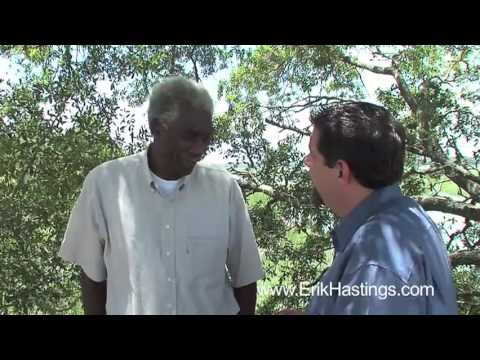 Key Terms & Places
Maroon: a fugitive black slave or African captive who ran away.  They often formed their own communities living autonomously off the land and defending their freedom.
Maroon Communities: Communities formed by former African captives or runaway slaves.  Maroon people commonly lived in hiding in mountainous regions and other secluded places
Black Carib: Maroon community in St. Vincent.
Black Seminole: Maroon community that resided in Florida. This was a dynamic group made up of ex slaves and Seminole Indians. They were influential in the resistance of the Indian removal. They fought with the Seminole Indians in the Seminole resistance to evade relocation. Ultimately most were deported to Oklahoma however roughly 100 remained in the everglades ever defiant
Divide and Rule: Strategy that Andrew Jackson used to divided the maroons and the native people in order to conquer both groups and overtake the land in which they resided.
Andrew Jackson:  President who is responsible for the Trail of Tears, which ultimately ordered all of the native people west of the Mississippi. Though many of he tribes were compliant and left to be relocated to Oklahoma and onto reservations others resisted like the Seminole Indians. The Seminoles refused to leave their ancestral grounds in Florida and staged an arm rebellion killing several hundred militias. They were important to maroon communities because many of the maroons who ran to Florida combined with them.
St. Vincent: Island where the Black Carib's resided
Florida:  Florida was significant to the maroon communities because the Spanish recruited the slaves and maroons to live there free from slavery in exchange of fighting against the British colonies in the north. They did not want to help the maroons as much as hey wanted to subvert the English.
Gullahs- a semi nomadic maroon community that formed in Georgia and South Carolina in the United Stated. These are considered one of the many forms of a maroon society. They persisted into the 21st century and their heritage still lasts today. Many people of Gullah heritage across America send their children back in the summer to have them learn the heritage.
Nanny of the maroons- she was the leader of the Jamaican slave rebellion/ Se was from Ghana, and had been brought to Jamaica as a slave. She organized a maroon community in the blue mountains of Jamaica
Ganga Zumba- he was the first leader of the Quilombos of Palmares.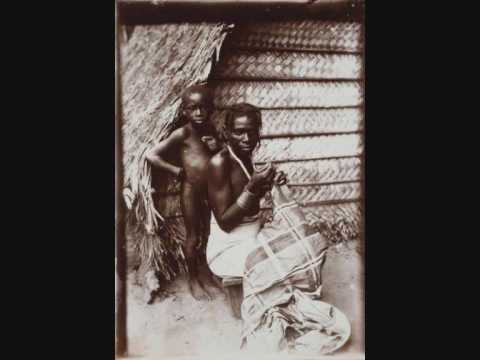 Discussions Questions:
1.The Atlantic slave trade was one historical phenomenon that spawned constant forms of diverse resistance. Besides violent forms of refusal, in which ways did maroon societies, specifically the Black Caribs, resist?  (Consider the use of the visiting Catholic Missionaries, for example)
2.In what ways did women of the Florida maroon societies differ from those at St. Vincent (Black Caribs)? Though both often held domestic positions, how did the conditions in the American South change the role of the female black slave?
3.After the Black Caribs were transferred to the island of Roatan in the eighteenth century, their attitude and overall approach to their European enemies changed. What occurrence might have affected this maroon society, awakening a "friendlier" Black Carib, at least according to European accounts?
4.After slavery end the customs and traditions of a Maroon society still live on. What do past maroon societies teach us about pan-Africanism and the importance of memory (as those who were keepers of oral histories)?
5.Many scholars argue that slavery has not ended, so are there any political or societal movements or formations that may mirror moron societies today?
Further Reading
Anderson, Robert Nelson. "The `Quilombo' of Palmares: A new overview of a maroon state in seventeenth-century Brazil." Journal of Latin American Studies 28, no. 3         (October 1996): 545
"An Unnatural and Dangerous Independence": The Haitian Revolution and the Political         Sociology of Caribbean Slavery." Journal of Caribbean History 25, no. 1/2 (June         1991): 160-177.
Bateman, Rebecca B. "Africans and Indians: A Comparative Study of the Black Carib and     Black Seminole." The American Society for Ethnohistory 37.1: 1-24. JSTOR.         Web. 30 Dec. 2010. <http://www.jstor.org/stable/481934 .>.
Beoku-Betts, Josephine A. "WE GOT OUR WAY OF COOKING THINGS: Women,         Food, and Preservation of Cultural Identity among the Gullah." Gender & Society         9, no. 5 (October 1995): 535-555.
Bilby, Kenneth M. True-born Maroons. Gainesville: University of Florida, 2005. Print. Frazier, Stan. Maroons. Xlibris, 2009. Print.
Dubois, Laurent. "ON THE HISTORY OF THE JAMAICAN MAROONS." Journal of         African American History 93, no. 1 (Winter2008 2008): 64-69
Gottlieb, Karla Lewis. The Mother of Us All: a History of Queen Nanny, Leader of the Windward Jamaican Maroons. Trenton, NJ: Africa World, 2000. Print.
Jaffe, Rivke, and Jolien Sanderse. "Surinamese Maroons as reggae artistes: music,             marginality and urban space." Ethnic & Racial Studies 33, no. 9 (October 2010):         1561-1579.
Kent, R. K. "PALMARES: AN AFRICAN STATE IN BRAZIL." Journal of African         History 6, no. 2 (July 1965): 161-175.
Kerns, Virginia. "Woman and the Ancesters: Black Carib Kinship and Ritual." 2: 17-39
Lockley, Timothy James. Maroon Communities in South Carolina: a Documentary         Record. Columbia, SC: University of South Carolina, 2009. Print.
MATORY, J. LORAND. 2008. "The Illusion of Isolation: The Gullah/Geechees and the         Political Economy of African Culture in the Americas." In Comparative Studies in        Society & History, 949-980. 2008. America: History & Life, EBSCOhost
Minges, Patrick N. Black Indian Slave Narratives. Winston-Salem, NC: John F. Blair, 2004. Print.
Price, Richard. Maroon Societies: Rebel Slave Communities in the Americas. Baltimore, MD: Johns Hopkins UP, 1996. Print.
Smith, Mark M. Stono: documenting and interpreting a Southern slave revolt. Columbia, SC: University of South Carolina P, 2005.
Walvin, James. 2007. "THE SLAVE TRADE AND BRITISH ABOLITION,             1787-1807." Historian (02651076) no. 93: 12-18
Note:
Researching Maroon colonies and getting an accurate depiction of them is difficult because most documented evidence is provided by scholars who research the Colonial Empires doctrines. These scholars document extensively from a white supremacist and anti-black perspective. Many of the opinions and perceptions given portray maroons as bad and defiant because they are understood as fugitives in the colonial period, even thought they are laying claims to their humanity. So many of the perspectives from this paper were generated by us, who have become familiar in the field of Maroon developments.
By: Indar Smith, Vanessa Houston, Heather Dodd, Vincent Minter