Archive for February, 2012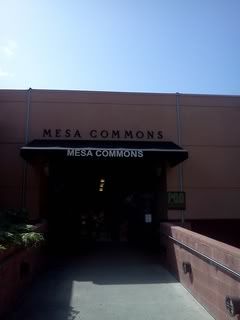 What's good everyone!!! It's week eight!!!!! What the heck!!! Why does time go by so fast?!? Well, hope you all had a good weekend and were able to catch up on rest. Last week I was only able to sleep a good 5 to 6 hours a day due to my heavy workload of 18.6 units. It's really a challenge to try managing so many different classes and activities at once, and in addition being able to have a good time as well. I've also been eating a lot lately due to my increase in appetite. Maybe it's because I've been stressing too much. Speaking of grub, this week I'll be talking to you about how you can eat healthy at the Mesa Court Commons.
The Mesa Court Commons is the cafeteria in Mesa Court where they serve breakfast, lunch, and dinner on a daily basis. I spend at least 2-3 hours at the Commons averaging an hour and a half per meal. Eating is my number one priority here in college and I'm surprised I have not gained the infamous freshman-15. Here at Mesa Commons, they swipe you in and you are then allowed to gorge to your heart's content. They have a main course area, a grill, a deli, a dessert area, and salad bars. I usually start off in the main course area where they serve meat, rice, pasta, cornbread, etc. I enjoy variety in my meal so I always go to that section first to try something new. If I am unable to get all the protein I want from the main course area, I will go to the deli and have them make me a turkey sandwich. Next, I will move on to the salad bars they have located conveniently by every seating room. There are 4 rooms you may choose to sit in within the Commons. My favorite one is the room with all the T.V.'s.
You want to make sure that when you eat at the Commons that you get the proper nutrition and energy you need to thrive as a student here at UCI. Make sure that you get your protein (if you are vegetarian they have alternatives to meat), fiber, carbohydrates, and sugar. Just be aware of what you are eating and if that you are eating a balanced meal. The last thing you want to do is just eat all the dessert and nothing else.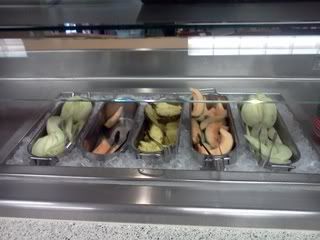 If the food is Mesa Court is not your preference, then try Brandywine or Pippin which are located on the other side of campus. Over the past few months here, people tend to lean toward Brandywine or Pippin if they have a choice. For me, I think it's much too far of a walk to go eat at those cafeterias but sometimes it can be worth it. It all depends.
While enjoying your time here at UCI depends on the relationships and activities you get involved in, eating right is always a plus. I think that my mom did a good job training me all these years to know what to eat and what not to eat every day. Eat healthy and your body will feel great 24/7.
What's your diet of success? What healthy foods do you enjoy? Feel free to share with me in the comment box below.
Enjoy yourselves! Peace.
-          Dennis A.K.A. Dinner Han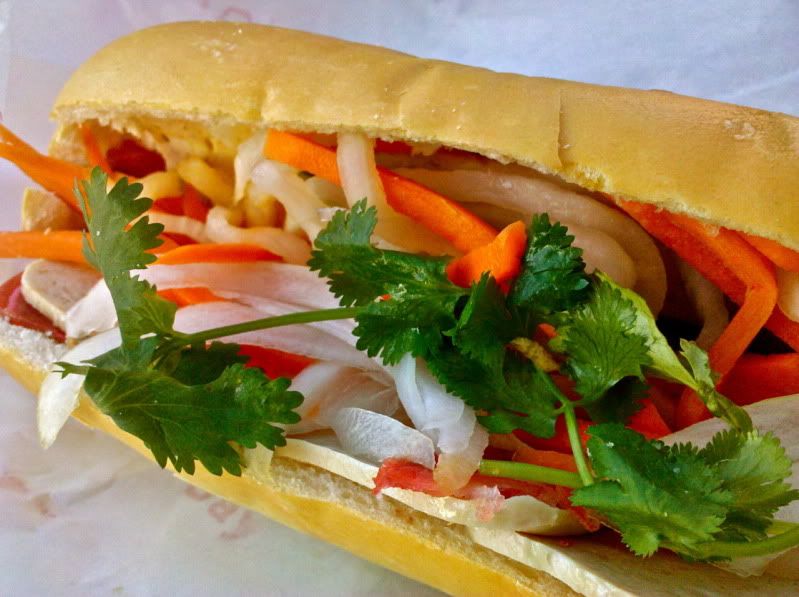 Heeeelllooo everyone! I hope you've all had a marvelous weekend! I was lucky enough to have spent the entire weekend with my family at none other than the Happiest Place on Earth. Now though, it's time to come a-crashing back down to reality. I crashed back down hard. Week 8 is commencing, which means it's time to start thinking about finals. Yippee!… I can barely contain my excitement.
Moving right along though, out of all the dining spots around campus, Lee's Sandwiches is most likely the one I visit the most. Light and filling, flavorful and fresh, and a good deal cheaper than Subway, Lee's never fails to satisfy me and my wallet. For those who have not been there, Lee's Sandwich is a little restaurant that sells Vietnamese-style baguette sandwiches filled with assorted types of meat, including cured pork, jambon, BBQ pork or chicken, and shredded pork (okay, so there's a lot of pork involved). Inside these sandwiches, you will also find pickled sweet and tangy radishes and carrots, cilantro, and jalepeno (which I always pick out). While the combination does sound strange when I put it down in words, I can assure you, these sandwiches are truly one of a kind and distinctly different and delicious. For just a small price of three dollars (as opposed to the $5+) you pay for these 10 inch sandwiches, you have an entire meal. My personal favorite is the number 14, the pork roll and pate sandwich. Mmm…  Another Lee's perk that I particularly enjoy is the fact that you can buy an entire, fresh sourdough baguette for just one dollar. One. Dollar. Yeah, I know right? I'm still a little mindblown myself.
And while I haven't tried it myself, I can see from the many students walking around campus every day, Lee's iced coffee is also pretty good! That's definitely next on my to-eat/drink list for now.
In addition to these heavenly sandwiches, the restaurant itself is perhaps my favorite place to study. While many people enjoy the silence and auras of intellect that is the Science Library, or the musky coffee-scented atmosphere that is Starbucks, I prefer the spacious and brightly lit Lee's Sandwiches. Its toasty air laced with the smell of rising sourdough, and the low murmur of the customers is the perfect mix of what I need in a study spot to work effectively.
Now combine these two things together: Lee's sandwiches and studying. Mmmm. Is it just me or am I actually looking forward to studying now?
- Angela
All of us going off to college, whether we recognize it at first or not, will become affected by homesickness, but do not need to fear it. Thanks to the various forms of communication we still can find time and ways to speak with those closest to us in our lives. Technology's advancements, and the lowering of prices or wider amount of access through the internet allow us to communicate throughout the world. For me personally, I am lucky not to live too far from home, but also unfortunately for me, transportation proves to be a hassle. Money gets in the way for transportation even though I live less than an hour away. I find myself missing my family. Days feel like weeks in college, at least for me, and I find myself missing the happiness I have when I am around those closest to me. I know there are other people that feel or will feel this. Opportunities will always be around, you do not have to feel this way. I present to you a few ways to cope with homesickness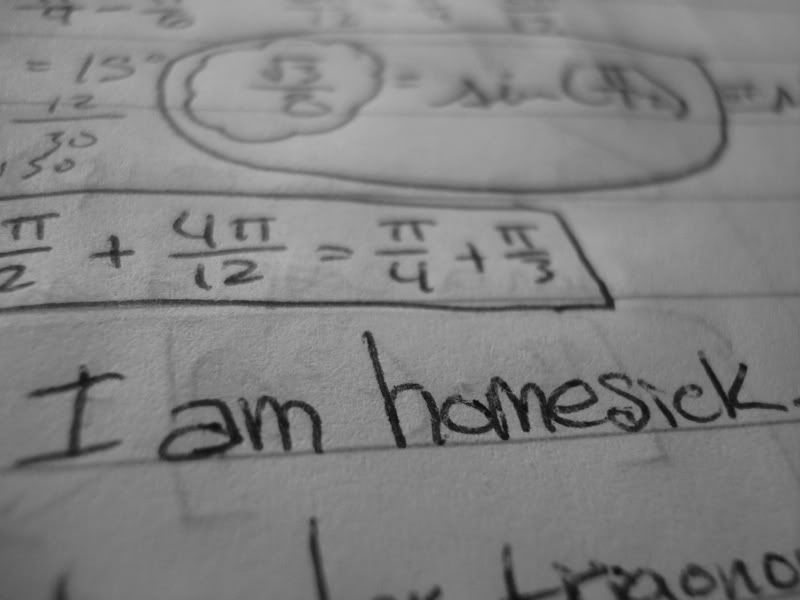 Video Chatting: My family now has their own webcam months after my venture to college, and it really does prove useful.
Using your cell phone: I personally do not have the best plan to call but I am able to text my dad whenever I want which helps a lot.  A phone proves to be the most useful form of communication in my eyes.
Facebook, social site, or email: If you have your family as friends or an email contact these choices serve your homesickness pretty well if the others are not always options.
Mail: Good old fashion letters actually feel pretty great to use in my opinion. I send one to my girlfriend occasionally, and have received one from a family member before. To be honest it makes one feel special to find a letter in the mailbox.
Here at UCI homesickness does not have to be a big issue. There are so many ways we can deal with it, and you never are alone. Be positive and know that in the quarter system it will never be long before you go back home. The weeks will go by faster than you think, and hopefully you can have fun along the way!
-Your Zot Blogger Carlos
The second most common complaint that I hear from my friends who have roommates is that someone is always messy. Either it's the simple not making the bed (ever), or going all out and leaving dirty dishes, clothes, and papers/books on the floor. Having a messy room can get tiresome, especially if you can't exactly clean because you can't really touch your roommate's things. Well I found a few things that you can do to fix the problem! Some are what my friends actually did as well. Will these work for you?
Tell Them [Straight Up]
This is the most direct method and has a high risk of getting a negative reaction depending on how your roommate is and how you execute your words. Some people will come back and say, "Don't tell me what to do, this is my side of the room" or "You're not my mother". If you want to get the best out of this method, it's highly suggested that you tell them calmly that you want them to clean up their side of the room and list off why so that they know there's a real reason (like, their side is making the entire room smell) versus it just being your pet peeve. Most people won't care if it's just a pet peeve because they will counter with saying, "That's your problem."
Clean Your Side
Cleaning up your side and keeping it extremely tidy might just give them a hint…
Clean For Them
This is highly not recommend unless you and your roommate are close enough as friends to be touching each other's things and rearranging stuff. Most people don't like it when their rooms are cleaned (even by their own mothers).
Leave Sticky Notes
Leave sticky notes all over their side of the room! Particularly on the things you want to be cleaned up. Perhaps stick one on their pillow that says, "Please make  your bed", and another one on their fridge that says, "Please clean your dishes" or "Recycle the milk carton you finished drinking". It's a creative way to tell someone that you need them to tidy things up a bit, and they are less likely to be offended by this because most find the sticky notes to be cute.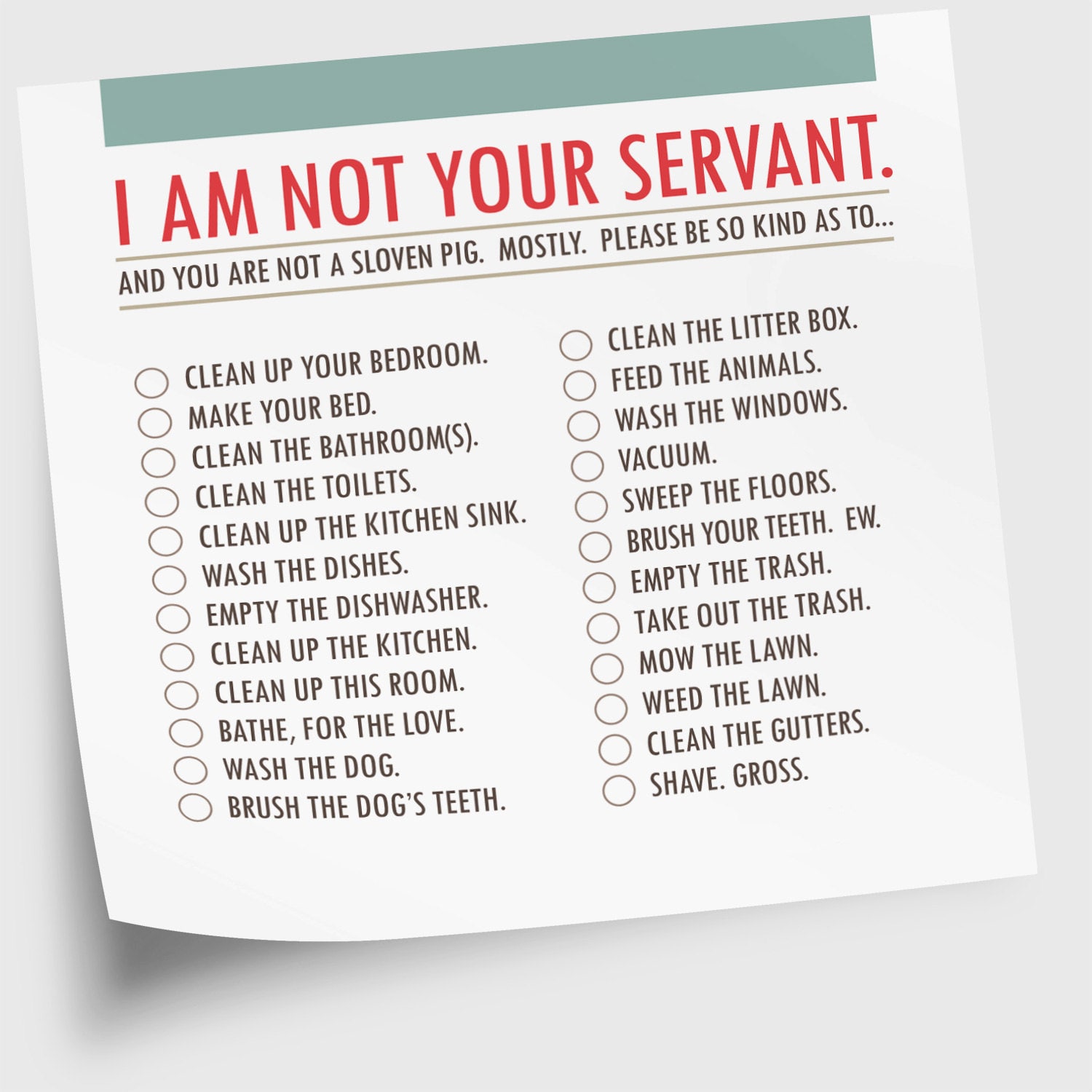 Have you ever tried any of those? Have you ever even had this problem? Do share your experience in the comments section!!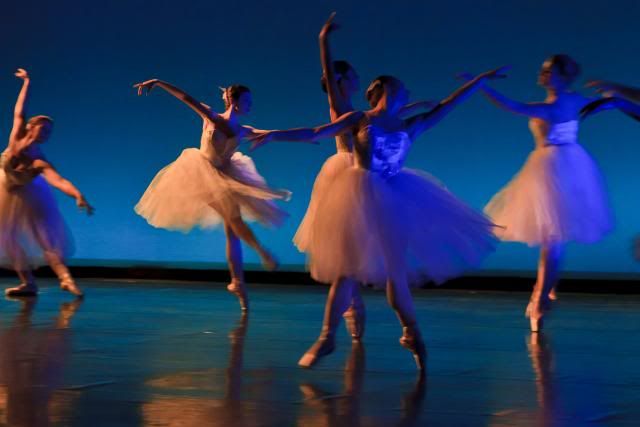 Hey everyone! Hope you all had a lovely week. For this week's blog, I'll be discussing the Dance Visions performance I attended this past weekend.
Now, the spectacular thing about Dance Visions is that the dance department joined forces with the UCI Symphony Orchestra, drama department, and other special guests to put on a phenomenal show. The dancers presented a variety of acts that included ballet, jazz, and contemporary dance.
I especially enjoyed how the dancers and musicians performed in perfect synchrony. The dance movements matched the rhythm of the music amplifying the performance. Both groups did a wonderful job in inciting wonder from the audience, and it's no surprise that after each act, the performers received a grand applause.
One of my favorite acts of the show was "In the Krappen Woods" which included live music from the symphony orchestra. Not only did the dancers awe the crowd with their fluid, passionate moves, but they also displayed their dance routine as a story. Both the boys and girls endeavored to impress the opposite sex through dancing to try to gain a lover. The performance was acted out splendidly, and there were even comedic moments that provoked some chuckles from the audience. The music itself served as its own performer, for it helped set the atmosphere of the act.
In addition, the drama department contributed to the show through the various outfits of the performers. I especially liked the ballet outfits from the "In The Krappen Woods" composition. Overall, the different attires boosted the performances.
All in all, Dance Visions served as the perfect showcase of three of UCI's departments. It was really neat to see artists from different genres unite to present a fabulous production. If you saw Dance Visions, what was your favorite part of it? What about your favorite type of dance? Feel free to answer these questions in a comment, or you can just express your views on the arts.
Well, that about wraps up my experience at Dance Visions. Have a great week everyone!
Zot zot zot!
Sabaa

Yo yo yo! Anteaters what's up! Hope you all had a great president's day weekend and had lots of fun. I went snowboarding this weekend up in Lake Tahoe and it was amazing. The powder was fresh and I was able to sharpen my boarding skills. If you get a chance to go, definitely do it!
As the weeks progress, my workload is getting heavier and heavier. I don't know if it's because I'm procrastinating or not managing my time well. I think it's both. Well regardless, I am in need of stress relieving activities and this week I'm going to talk about some that you can do here at UCI.
One of the first ideas that come to my mind is taking a bike ride around campus. UCI's campus is pretty big and if you want to take a break from studying or you just want to go outside, you're at the right place. If you're feeling a vibe of nature, then bike down through Aldrich Park and you'll be able to enjoy the crisp, fresh air and greenery of all the trees and grass. Try to bike a whole round within Aldrich Park, it's quite a workout. Another bike trail/ road you can bike on is the trail that takes you behind the Arc and into VDC. Going uphill is a pain but it is so worth it on the way back down, especially on a sunny day. My mind was free for a good 5-10 minutes. You can also bike to Newport Beach which I heard is a lot of fun as well. There are limitless options. All you have to do is get a bike and go explore. Invite your friends.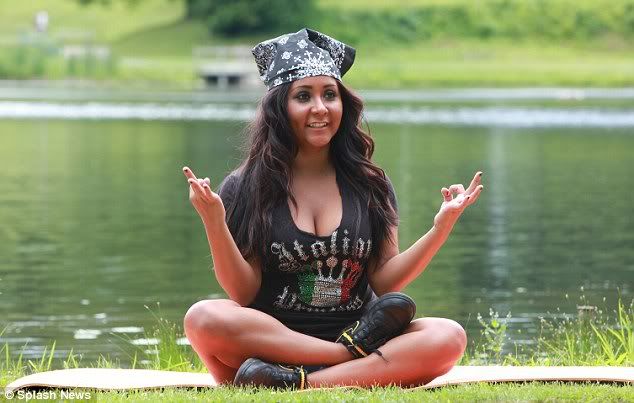 Another activity I was brainstorming is doing yoga in Aldrich Park itself. Yoga is definitely a go to activity in times of tension and overwhelming emotions. Buy yourself a yoga mat (not expensive), roll it out, and breathe out everything on your mind. If you're worried because you don't know how to do yoga, there's a thing called youtube where you type in "how to do yoga" and there are people who will teach you different forms and positions. Otherwise you can also attend SOAR ( read Saba's blog for more info.) if you want to do it in an indoor class setting. I prefer doing it on my own or with a couple friends.
Last of all, for all of you indoor people who take nature for granted, you can always just bust out some video games with a group of friends in the common room. Over the past few weeks I have been playing Super Smash Brothers Melee with a bunch of my hall mates and it has been awesome. It allows me to take my mind off of anything and to just focus on winning. However, set a time limit on how long you will play because when you're in the game, you lose track of time.
All in all, I encourage you all to do some form of stress relief daily because it calms your mind down and makes you feel good. Taking some time to relax and let yourself go a couple times of the day is fine and healthy for you. Here in college, we're often overwhelmed with tests, good grades, girls, etc. Pause for a minute and stop analyzing, let your brain take a break. Whatever activity works for you, I encourage you to do it more often.
If you have any other great ideas for stress relieving activities, post in the comment box and let me know. I want to hear about other things people do around here to put their minds at ease. Other than that have a fantastic week!
Zat Zurt Zapper
-          Dennis Han A.K.A. Denner
Salutations, Anteaters! I hope y'all have had a spectacular and relaxing Presidents' weekend. I spent my weekend back at home, and I can sure say that this trip was much needed after my last batch of midterms!
Speaking of home though, there really is nothing quite like having two homes now that we're all moved into college, huh? I know quite a good number of people who actually consider Irvine as their true home now, and some people who still prefer the comforts of their beds and home-cooked food. While I do love coming back home for some weekends, I can't deny the comfort that I live in at school. For those of you who don't already know, I currently live off-campus in Camino del Sol, one of the four American Campus Communities apartments. I live in a 4 bedroom, 4.5-bathroom apartment, meaning I have my own room in an apartment shared with three other gals. Although twinges of regret still come to haunt me for choosing apartment life over dorm life, which comes with more people, bonding, and fun, the almost-luxurious comfort that the ACC apartments compensates a good deal.
No matter how bad the day has been or how much fun I had, I always look forward to going back to my apartment. Though it can turn out to be a drag on certain days, for the most part, I really enjoy being able to cook for myself and not worry about communal kitchens. Having my own room to sleep and relax in, and decorate is a huge perk that I enjoy. Oh, and of course, having my own bathroom is definitely something that I will never, ever take for granted! While I do yearn slightly for the social-ness of dorm life, I do not envy those who have to use communal restrooms every day.
Camino del Sol, while a little on the pricey side, is especially enjoyable. I know for a fact that they don't call it the "Road of the Sun" for nothing. I have the pleasure of enjoying a radiant, golden sunset nearly every day from my own window. It's even more beautiful when I go outside to enjoy it — the rays of the sun align perfectly with the ways between the apartments, creating this beautiful column of light that is truly breathtaking to behold.
Unfortunately for me, I plan on leaving CDS to live in Campus Village next year. Hopefully I'll be able to forget how spoiled I've become with the luxuries of living in an ACC apartment! What's your favorite place to live or visit? Don't hesitate to leave comments!
Have a good week, Peter-minions! Until next time.
- Angela
I am sure several students can be afraid of being in college without someone to help when needed. UC Irvine provides far more mentors than you may expect. The RAs for freshmen prove intricate to first year students. Undecided/undeclared students have an opportunity to join a mentor-ship program. Various student services on campus provide staff prime and ready to help or refer you to someone on campus to help, but I will be focusing on two I am most familiar with.
Your RAs provide you with someone to go to, and someone you can trust with any issues that come up.
The U/U Mentor-ship provides a select few undecided/undeclared students with the opportunity to have their own upper class mentor.
In every housing location for freshmen at UCI an RA serves the role of mentor for the hall. Each RA has been trained and experienced how to handle certain situations. With my RA Jun, we have the ability to bond, get information, and receive support. An RA trains, and based on past experiences uses their knowledge to advise students. In Ondas, my RA Jun encourages hall unity, and encourages us to get involved at UCI. I personally had the ability to speak with my RA in small amounts about events in my life, but also identified the bonding others have made with him. I can tell everyone in the hall appreciates Jun, causing me to acknowledge each RA as a mentor and friend to those who want and need it.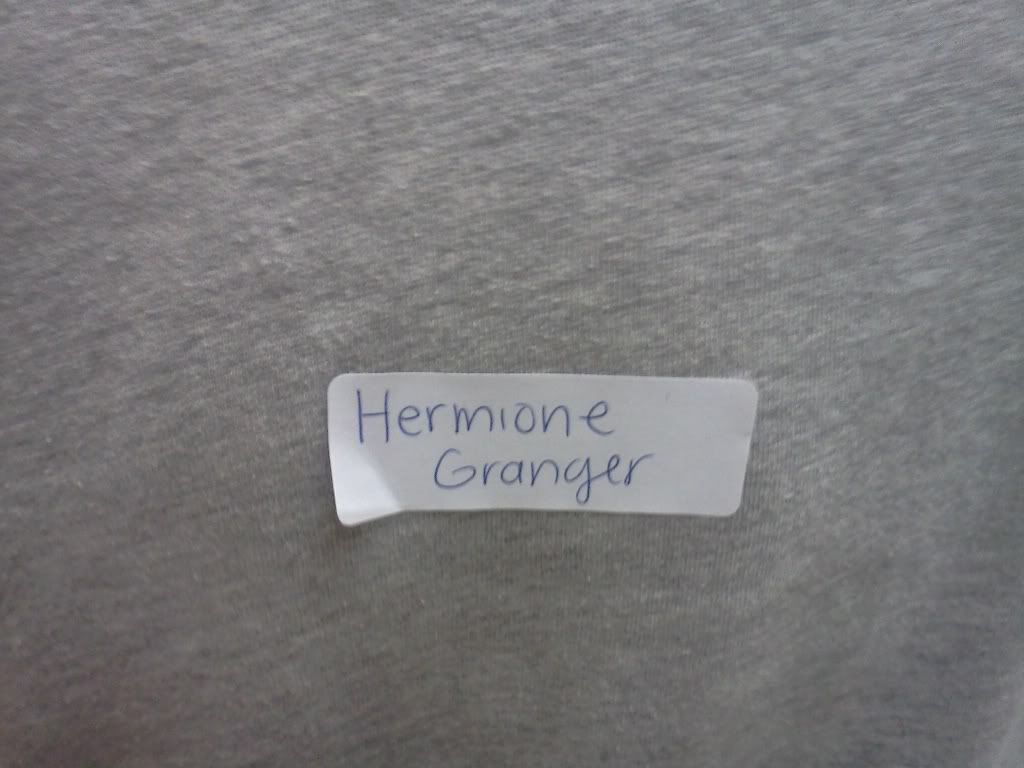 I have the honor of being in the U/U mentor-ship program;however, the program introduces a fun and interactive way of being mentored.  Every accepted student becomes assigned to a mentor, either a second year or third year student, with about 2 other students. The mentor-ship creates social events to have fun, but incorporates times with mentors for tips to be passed on, and discussions to be provoked about where your college life could be heading. The mentorship program actually proves to be entertaining with events such as a game night.  The game night included a guessing game for everyone with famous people on the back or characters. There were a variety of mini games after words such as taboo, a different name guessing game, a word creating game, and a blindfolded trust game.  All of the aforementioned provide simply two options for mentor, but each allow one to bond with more experienced people in college, and college includes the responsibility of making connections. Hope you all enjoy and can have great opportunities to meet a mentor in your life!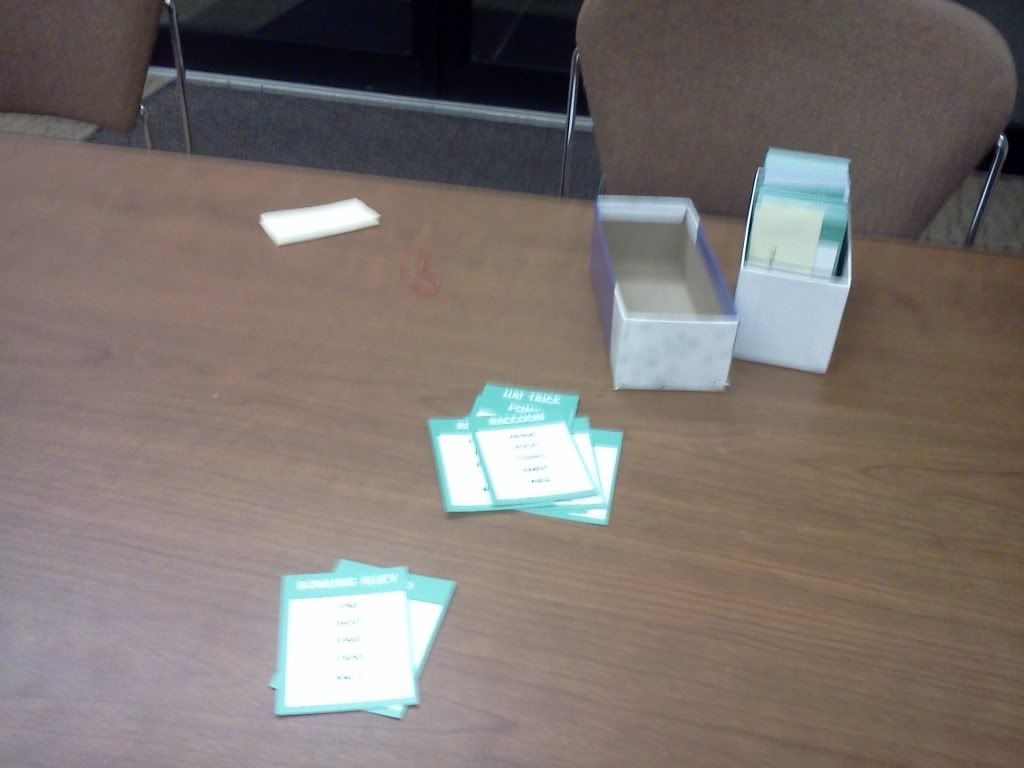 -Your Zot Blogger Carlos
The most common complaint I hear, as said in my last post, is when roommates bring people over to spend the night without alerting their other roommates ahead of time. Not only is this rude and inconsiderate, it can also lead to awkward situations especially if the guests are of the opposite sex.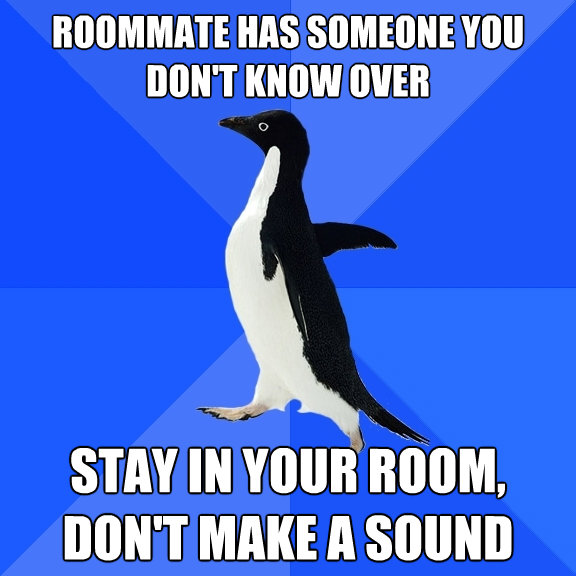 Some of the negative things that can come from doing this includes resentment from your roommate, and decreased respect. It's also a bad idea to bring guests to spend the night if you and your roommate already don't have a good relationship with one another.
Personally, I'd be irritated with my roommate if she pulled something like that on me. However, don't bottle in this irritation because it won't help in the long run–unless you're willing to wait and let your roommate do whatever she wants since you'll be moving out by the end of the year anyway.
There are several things you can do to address this, anyway. Simply talk to her. Tell her that you didn't appreciate her bringing someone over without telling you first. I would explain to her how it made me feel awkward and uncomfortable (granted that that was how you felt as well), then I would elaborate on how that violates basic trust and respect rules.
Basically, if you are bringing a guest over, inform your roommate. Tell them who that person is, what their relationship is with you, and then ASK them if they can sleepover for a night. Perhaps even tell them where you think the guest will sleep–on your bed, on the floor, etc. I don't think a person would tell you no if you ask, unless that person has a really good reason not to want guests over in the room.
It would help you keep your relationship with your roommate on a good level, even if you two aren't friends to begin with, and will save you some unnecessary fights. : )
Have you had any problems that are similar to this? If so, did you address it? What would you do to prevent awkward sleepovers or strains on your relationship with your roommate due to them?
Hi everyone, and welcome back to the Zot Blog! Hope you all had a fantastic week 6 and are enjoying the President's weekend so far; I definitely think we all deserve it after studying so hard for midterms. For this week's blog, I'll be talking about a meditation workshop that I attended last week.
I actually found out about the workshop through the Anteater Weekly; it turns out that it had been going on since week five. Since I wanted to push myself to find new ways to relieve stress, I decided to attend the workshop and see if it could help me. When I got to the workshop, I was shocked that we weren't expected to do any physical exercises at all. Our instructor, Shacole, explained to the class that meditation does not necessarily incorporate physical activity; it concentrates primarily on the mind.
After she gave us a quick introduction to yoga and meditation, Shacole had us practice deep breathing. With the lights turned off and music playing in the background, I actually found myself enjoying the activity. Not only did it soothe my mind, but it also allowed me to reflect on my life without any distractions. Shacole would frequently guide the deep breathing by describing visual imagery and instructing us to simply "let go." Now, this may sound quite simple, but trust me; letting go of my various worries, like midterms and plans for the future, really soothed my mind even if it was just for an hour. However, Shacole told us that meditation can be done anywhere and any time like sitting in your room or even walking in between classes.
We did about 40 minutes of deep breathing, and then Shacole asked us about our thoughts on the exercise. Some people said that it helped them cope with their issues like a recent loss, and it cleared their emotions and made them truly rethink things. Others, like myself, found the activity as a great stress reliever.
If you are looking for a way to simply relax, I suggest you attend this workshop. Not only will you greatly benefit from it, but it's also free, so take that opportunity while you can! The workshop is held every Wednesday until week ten from 10-11 a.m at the SOAR center which is below Gateway. Even if you have class at 11 a.m, you can still go and just leave early which I have to do. Shacole doesn't mind at all, and she does her best to keep track of time. She told us that for next week's session, she'll try to bring in scents and fruit for us to soothe our senses. I don't know what that means to be honest, but I look forward to it nonetheless.
Here is a facebook link to the event with more information about the workshop: http://www.facebook.com/events/242607382483744/
So, do any of you find meditation or yoga useful? If so, how? What are some of your favorite techniques? Feel free to answer these questions in a comment or if you have attended the workshop before and would like to give feedback on it.  Take care, everyone, and have a fantastic week. Happy President's Weekend!
Zot zot zot!
Sabaa
Hello, my lovely Anteaters! I trust that all your midterms went well for you! If you still have some scattered over the course of the next week or two, best of luck to you. I'm done with my midterms for the quarter, so to celebrate, I went back home for the weekend to relax with my family. Just today, we took the afternoon to take a trip to our local shopping mall, where I bought a couple nice treats to reward myself for surviving (and hopefully doing well on!) my second quarter of midterms.
As I was wandering about the all-too-familiar walkway of stores, weaving in and out of the crowds of frantic Valentine's Day shoppers and gagging on the poisonous fume that is Abercrombie and Fitch cologne, my mind trailed to the grand shopping centers that surround UC Irvine.
At the beginning of the year, I had the opportunity to hit three of the major shopping centers with my friend. And we hit them all, the Irvine Spectrum, Fashion Island, and South Coast Plaza,  in just one afternoon 'till evening. It was a thrilling and overwhelming experience for me (and that's not the shopaholic in me talking) because there was simply too much to see and too much to do! Because the trip wasn't really for me, but more for my friend who wanted to find some quality jeans, I reserved myself to window-shopping and devoted more of my attention to the shopping plazas themselves.
South Coast Plaza was really something; it was unlike any shopping center I had ever walked through. The sheer size of it is enough to make any shopaholic go weak in the knees and any wallet cry tears of cash and coins. I don't quite recall the precise configuration of this shopping center, but I do vividly recall the fact that I was completely astonished to find practically another mall in this plaza. From what I remember, South Coast Plaza is definitely higher-end, containing luxurious brands for those with expensive tastes. My less-than-classy taste that afternoon however, was satisfied by Five Guys Burgers.
Fashion Island was a little less frightening for me. Personally however, it was the most intriguing of the three shopping centers I went to. It was as if I'd stepped into a completely different world, set with rustic colors that saturated the walls and store facades. A beautiful Venetian-styled carousel had its own place in the shopping center, and I took a particular pleasure in the huge, exquisite Koi pond that included stone paths that allow you to observe the oversized fish from the middle of the pond. It was simply breathtaking, and I could have stayed there for hours just watching the fish dance in their tranquil waters.
Finally, we made our final stop at the Irvine Spectrum Center, where my friend and I found that it was the most similar, in terms of price range and store selection, to the mall that we had back at home. By this time, evening had fallen and the shopping center was illuminated with the warm glow of marquee signs and baubles of light that hung from above. The normal rabble of shopping centers had diminished to a comfortable murmur of chatter. Though I was dragging my feet at this point, I was completely enchanted by the peaceful, subtly romantic atmosphere of the Spectrum, and I made a mental note to myself to visit that place again.
Now that I had reminisced about my fleeting experience at these three unique shopping centers, my desire to find the time to go back to shop, dine, wander, and wonder has increased tenfold.
Have a delightful Week 6, folks!
- Angela
Considering that my topic is Hall Life, I'm surprised I haven't touched on this yet. Roommates!!! I don't have any because I live in a Single Room, but I have friends who do. They have complained about problems before, especially my one friend who lives in a triple. So for this article I will feature some of the things you should do in order to make your life with roommates go as smooth as it can. I will make another article that will go into specifics as well. Enjoy!
Introductions
If you are supplied with the contact information of the person you'll be rooming with, call them up! Introduce yourself and try to get an impression of them. Maybe even see if you can meet up with them before you two officially move in. It'll make things less awkward when you do have to be physically together.
Chores/Sharing
Do you have a fridge and your roommate does not? Will you guys share that? Talk about what things you guys can share so you can save space and money. And to go into that, determine when one has to do chores, too. Will you do the cleaning of that shared object this week, and the roommate next week?
Schedules and Sleeping Patterns
Compare schedules. See who will be waking up first and when alarms will be going off so the other(s) in the room will be expecting it and not become upset that the alarm could potentially wake them up in the morning. It would be good to discuss sleeping patterns as well. Maybe your roommate will sleep around midnight, versus you who sleep at 10pm.
Ground Rules
This is important. You and your roommate(s) must communicate to each other some basic  rules of  the room. Things like sleepovers, which seems to be the most common complaint I hear. One must tell the other if they are going to bring a guest over, especially if that person will be spending the night. It's common courtesy that many people seem to overlook, and it can make things awkward.