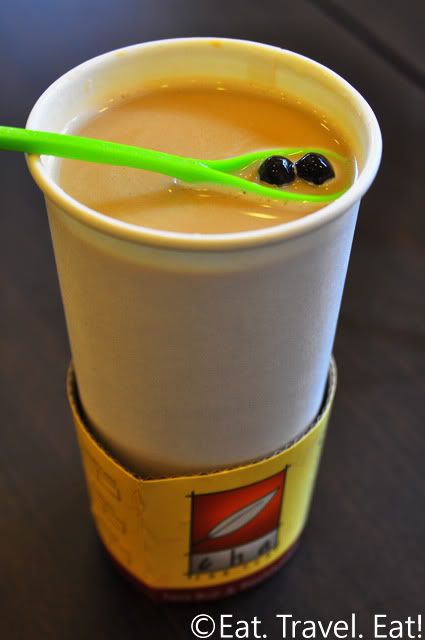 Hey y'all! Welcome back to the ZotBlog! I hope you all had at least a little bit of down-time this weekend. It's Week 5, the week of the oh-so dreaded midterms, and I'm sure we're all at the very least, slightly panicked. Thankfully, this will be our last batch of midterms of the year! Zot zot hooray!
A long while ago, I talked about Starbucks around midterms time. But if Starbucks doesn't really suit your caffeinated fancy, there's always Cha For Tea, located at our beloved University Town Center. Cha For Tea is a cozy little restaurant and tea station for a wide variety of Asian drinks, including everyone's favorite: boba milk tea. Other drinks of course, include hot and iced herbal teas, fruit slushes, and other milk teas. My personal favorite from Cha definitely has to be the hot boba milk tea — perfect for Irvine's cold and stormy days. Their signature lime-green spoon topped with the adorable green leaf never fails to brighten up my day as well.
Of course, Cha also has more to offer than just drinks. Food is also served at Cha, from delectable appetizers to full on entrées. Fried dumplings, noodles, wonton soup, orange chicken… In my personal opinion, these are all better alternatives to what Panda Express serves. Oh, and their famous crispy chicken is absolutely divine, and makes for an excellent snack, or entrée with rice, salad, and sweet corn.
The little restaurant is made in a way that people can watch the workers making the drinks behind the counter. It truly is fascinating and amazing, how expertly and quickly they're able to make all the refreshing beverages. I think one of my favorite things about Cha For Tea is the fact that all the workers making the drinks taste the drinks themselves before handing them to their customers to ensure 100% satisfaction. If of course, the satisfaction isn't achieved, customers can hand back the drinks and request a little more of this, or a little more of that in order to achieve the perfect drink.
Good luck on midterms, Anteaters! I think I'm going to drop on in Cha For Tea sometime as for a little pick-me-up sometime this week…
– Angela
Hey hey hey Anteaters! Hope you've all had a fantastic week so far. This week started out very stressful for me, but ended up being very fun at the end. I went to the All Cal event where I watched several dance teams perform live in a Hollywood club Thursday night. And then today I was at the Kenya dance event which showcased over 20 dance teams performing with all the proceeds going to fund children in Kenya. Yup, I've seen so many performances this week that I think I could be a dance performance judge. Hahaha, I'm just joking, I'm not qualified in the slightest manner. Anyways, this week I'll be talking to you all about the importance of motivation and how it plays a significant role in your college career.
Motivation is very important in college, especially if you want to succeed. For some people that may mean good grades, others it may be getting involved or maybe even as simple as going to the gym every day.  Motivation starts by setting short term realistic goals that will eventually become long-term goals. The goals you set for yourself on a daily basis are important. They have to be realistic and specific or else you will just leave it aside and nothing will have changed. A lot of people try to jump into an intense curriculum of the goal they have made for themselves. For example, Bob wants to go to start developing a desire to go to the gym. The moment he made that goal he started to go every day for seven days. After a whole week, he stopped going. Why? Because he tried to jump into the groove of things way too quickly. You have to let your body adapt to change. My suggestion for Bob would be to try going twice a week, then 3 times a week, etc. And this concept does not only apply to going to the gym, it applies to all aspects of getting into a new habit or developing yourself in general.
For me, I have a goal of getting more involved and finding out about different resources at UCI. So this year I have been taking a lot of leadership classes to motivate myself to learn about different opportunities being offered on campus and what not. Attending the leadership class once a week was a constant reminder of how many things there were to do on this campus. It was very refreshing in a way. I also started attending career center workshops on "how to get an internship" or "how to write a resume". I mean just going to simple organized events such as these helped to motivate myself to finish my resume and apply for internships. There are a lot of strategies one can use, and I decided to do these things.
I hope you all have a somewhat more thorough understanding of what it takes to motivate yourself and hopefully you all can set some goals for yourself. I want college to be a very productive four years for you all. Thanks for reading again and comment below for other ways you can think of to motivate oneself.
Have an awesome week!
-Dennis E. Han A.K.A. Ernest Han
I decided to do something a little for this week's post, something a little more light hearted–an observation!! So spring is here and we've all noticed the sudden rise in animals on campus. I've even saw a cat run into the bushes by the Cross Cultural Centre as I was walking home one night.
Personally, I like it. Besides seeing people walk their dogs on campus I get to see rabbits, birds, crows (ugh those crows, they're everywhere and they get so hostile with the other birds sometimes), squirrels (though I don't see them that often, I thought they were nonexistent until I saw one in the tree right by my window), and occasionally feral cats.
By Quenya, I've come into contact with all of the above including a swarm of dying bees on the third floor balcony of Quenya. O_o It was quite odd. I've also come across snails, which are so adorable! I wonder where they get their shells from…. This is just one of the good things I like about UCI, and since most of these things are right by my hall it makes me feel nice to know that I'm living with a bunch of (mostly) adorable animals.
There are also a bunch of ducks that have been showing up recently! They even went into Pippins at one point last week!!
Do you like this type of environment, where you can live with animals in the same spot? Or do you find them annoying and think they get in the way. Or maybe even obnoxious? I do have to say that the crows get rather loud. Fall Quarter there was a crow that would come to my window every morning and just caw over and over again. I never knew why but I couldn't get it to stop and I had to sleep through it.
What hall do you live in and what types of animals do you see nearby? Or just on campus in general. : )
Hi everyone, and welcome back to the Zot Blog! Wow, it's hard to believe that week 5 is finally upon us. Hope you are all coping well with midterms; don't let them get you down! So, for this week's blog, I'll be talking about the Veggie Grill.
The closest one located in the University Town Center, the Veggie Grill makes quite an impression even before you see the menu. The decor is very simple yet hip, and the nice arrangement of plants outside definitely amplify this aura. Now, it's no surprise that the entire menu consists of vegetarian dishes (hence the name of the place). However, even the most extreme meat lovers will find themselves relishing the burgers and other courses that seem to be actual meat. I personally enjoy their burgers whenever I eat there. The menu also includes salads, soups, and even chili.
The service is quite good, and the staff are generally friendly. However, if you don't have the time to dine in, they provide a swift to go service as well. Luckily, the place is just right across the street from UCI, so you can grab lunch and dinner there quite easily at any time.
Even if you have no desire to become a full time vegetarian, there is no harm in trying the food out. You might even be surprised by how "real" the fake meat is, and you'll also be eating healthy as well. Good for both your health and appetite, the Veggie Grill is definitely a place to check out. If you want more information about it, here is a link to the main website: http://veggiegrill.com/index.html
So, if you've ever eaten at the Veggie Grill, what was your favorite dish? Did it make you want to eat more vegetarian food?
Take care, everyone, and have a fabulous week!
Zot zot zot!
Sabaa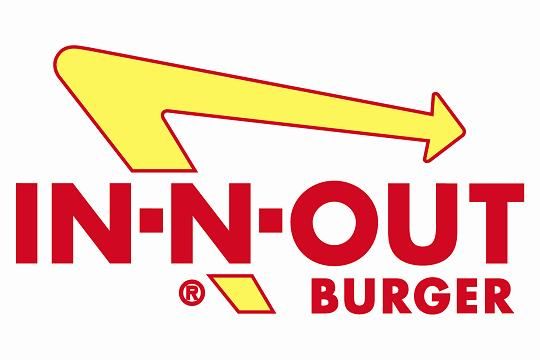 As college students, some of us worry about running out of meals on the meal plan. There is the housing dining halls but here at UCI you can find places to eat all around. With the meal plan college students do not really have to worry about what to eat. If the amount of meals run out, you do not need to worry. Not only are there off campus restaurants, but there are also on campus locations as well. Off campus there are a variety of locations to get food within walking distance or at the University Town Center across the street from campus such as:
Albertsons
Trader Joe's
Jack In The Box
Veggiegrill
Wetzel's Pretzels

In and Out and more

!
The most surprising aspect concerning meals at UC Irvine in my opinion is the amount of on campus locations and how they can be utilized. With the meal plan students get Zotbucks, which allow us to purchase from on campus food locations such as:
Subway
Quiznos
Wendy's
Panda Express
Bene Pasta
Wahoo's
BC's Cavern Food Court and more!
The amount of zotbucks–normally known to be $75– can be a big help. I have found myself being around campus and with little time between events and classes, but because of my ability to get food on campus I was able to stay on schedule. It may not seem like a large different if you can simply walk to the dining halls such as Pippin Commons, Mesa Commons, or Brandywine Commons, but the ability provides variety, and easy access for a meal or snack. I personally appreciate the on campus establishments because I am able to be around campus and use my zotbucks to try new things. I loved pasta, sandwiches, and grilled cheese because they all gave me foods I enjoyed, but with far more variety. For those of you coming, or at UC Irvine, believe me when I say the on campus, and even off campus food can be a great gift to college students. You never have to be hungry with the opportunities. Good luck and have a great spring everyone!
-Your Zot Blogger Carlos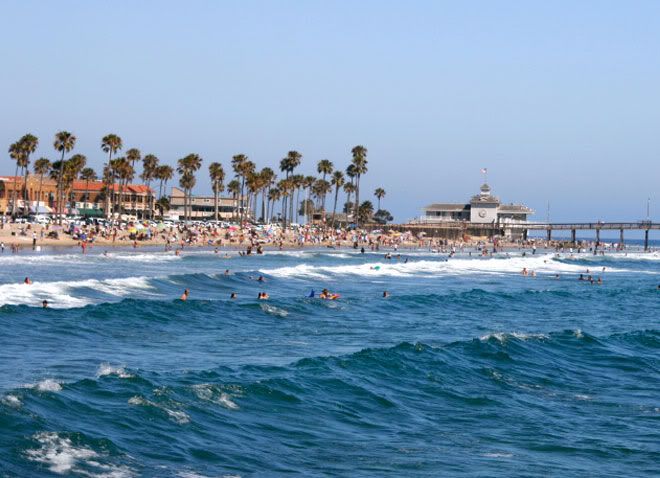 Why, hello everyone and welcome back to more awesome perks of UC Irvine! My, my the weeks are moving quite quickly aren't they? Well that's probably because this weekend went by particularly quickly for me, what with Wayzgoose just this past Saturday. In addition to having the opportunity of sharing my U/U experience by speaking at Celebrate UCI with our lovely blog advisor, Christina, Wayzgoose was a wonderful experience! Some of my highlights included eating some delicious meaty foods from various club stands and catching Michael Alvarado and Carissa Rae's performance. For more details about Wayzgoose, go take a look-see at Sabaa's post about that fun-filled Saturday!
Now the weather's definitely been warming up, as indicated by my slightly sunburned cheeks. Sweaters and jackets are being pushed to the back of our closets as the sun shines more and more brightly, and tiny beads of sweat are sneakily making appearances on my forehead when I walk uphill to class every other day. Yet, summer is only approaching still, but the great thing about being at UCI is you can celebrate summer, why, anytime! One of the best things about being at UCI is the fact that you have access to not one, not two, but three beaches anytime you'd like: Newport Beach, Huntington Beach, and Laguna Beach. All of these beaches can be reached within 10-25 minutes by vehicle. In addition to doing all the typical beach activities, such as sunbathing, swimming, tanning, eating, and flailing about in the waves as they knock you down repeatedly because you're petite like me, there are also other things that one can find amusement in outside of the sand and water areas. For example, the area around Newport Beach is really something to behold, what with all its cozy little boutiques and small restaurants. Of course, there is also a good selection of high-end restaurants and shopping centers nearby for those who don't mind splurging a little bit. For the ability to enjoy something expensive without spending a dime, you can also drive about the area for free views of the beautiful seaside mansions that line the picturesque beach.
Having these beaches so close to us really brings out the SoCal atmosphere that encompasses Irvine: cheery, sunny, and laid-back. Knowing that the sand and sea are so close to us, I feel, is a sort of relieving thing — for some, I'm sure it could almost be a blessing too.  For one, it definitely adds to the almost-endless list of fun things to do around Irvine. Just the week before last week, I got to spend an evening with some friends at Corona del Mar at Newport Beach. In case you didn't know, Corona del Mar is a very popular place for us Anteaters to head when we want to kick-back with some chips, hotdogs and buns, guitars or ukuleles, and smores around a lively bonfire. In fact, even though I was a SoCal resident all my life, it wasn't until I came here to Irvine that I went to my first beach bonfire. In any case, even though your clothing and hair will surely smell of charred wood and smoke, mingled with the salty air of the beach, a bonfire night with a handful or bunch of chipper friends will be sure to satisfy any desire for a merry evening with just the right dosage of relaxation.
With any luck, I'll be able to relive that evening again before the year's out! Which beach is your favorite? 🙂
– Angela
Hello, you guys~. It's week 4 already! Time flies, don't you think? For this post I am talking about Mesa Commons, the last residential dining facility that I'm going to cover before I move onto something else. : )
I have a friend who lives in Mesa Court, so I have had the chance to go and eat at Mesa Commons before. It was only one time, however, as she would usually come over to Pippins since she would be in my area. I don't really recall much from Mesa Commons besides the fact that it had multiple seating areas, including an sitting area that was an extended balcony–which I thought was pretty cool. Pippins doesn't have that. : )
Mesa's second floor is also wider and not as cramped as Pippins, and it kind of reminded me of a high school cafeteria. Now that I think about it, all of Mesa Commons reminded me of a high school cafeteria. Quite the nice atmosphere if I do say so myself, especially since I kind of miss my high school.
Hours of Operation:
Breakfast (Monday-Friday): 7:15 a.m. – 10:00 a.m.
Continental Breakfast (Monday-Friday): 10:00 a.m. – 10:30 a.m.
Lunch (Monday-Friday): 11:00 a.m. – 2:00 p.m.
Light Lunch (Monday-Friday): 2:00 p.m. – 4:00 p.m.
Dinner (Monday-Thursday): 4:30 p.m. – 8:00 p.m.
Dinner (Friday): 4:30 p.m. – 7:30 p.m.
Late Night Grill & Deli (Monday-Thursday): 8:00 p.m. – 11:00 p.m.
Saturday, Sunday & University Holidays:

Continental Breakfast: 9:30 a.m. – 11:00 a.m.
Brunch: 11:00 a.m. – 2:00 p.m.
Dinner: 5:00 p.m. – 7:30 p.m.
There are a total of four seating rooms in Mesa, including a room that has a bunch of TVs. It's rather cool. : D This particular dining facility does not provide as many food stations as Pippins, but it includes the following: main dish, dessert, salad, grill, deli, and the drinks. Due to the limited food selection, I didn't quite like Mesa and would prefer Pippin. I'm not really a picky eater, but if Mesa can't provide then I'm pretty much going to starve unless I go somewhere else.
Do you like Mesa Commons, or would you prefer another facility? Do you wish that there were more food stations and/or food options, or are you satisfied with how everything is now?
Nearly all college students fear choosing a major, attempting to figure out their future before they have even reached adulthood. Trust me when I say this, incoming, and even current college students do not need to decide their major because it can always change. I am currently an Undecided/Undeclared student and still am not sure. I am almost done with my first year of college but I am just narrowing my possibilities. My advice to incoming students is do not worry about choosing your major, if you are confident in YOUR choice then commit to it. Do not feel that you must stay with something you do not enjoy. In college students are working to figure out what they love to do and can see themselves doing for the rest of their lives.
I know people in various majors from first years to fourth years. First years have changed from biology to undecided, political studies, and third years have changed from undecided to business, sociology, and more. It is important to set your path, but you never have to be set for life with this one decision. There are professors and advisers that have ended up going back to school to change their path, or pursue a field unrelated to their major. This decision does not define you so do not be afraid. If we are to pursue something we want to do of course it would be greater because it would improve our chances, but we are young and have time to figure it out.
Now the best thing to do is figure out what your interests are when you can. They should be interests you are passionate about, and follow what you want in a career. Here at UCI there is an abundance of help to lead you in the right direction. Taking different classes can help you because I realized I enjoy sociology after taking courses in the subject, and taking writing solidified my passion, leading me toward an writing based major such as English.  What I used to research what interest me here at UCI was the online general catalogue found here –http://www.editor.uci.edu/catalogue/. From this point search the catalogue in fields of your interest and read descriptions of courses. By doing so I found several classes that stimulated my interest, and I know it can do the same for others. There is such a wide variety of major and you have time to decide. Today all I know is I want to be a writer by majoring in English most likely, and possibly double majoring in Media Studies, Sociology, or possibly something else, if not getting a major. I am still so unsure on my options but I realize that I have time just like all college students–whether we realize it or not. Do not allow external factors to steer you in a certain direction, you need to decide for yourself because you are the one who will be working toward that major.
-Your Zot Blogger Carlos
Hi everyone, and welcome back to the Zot Blog! Man, it's hard to believe that midterms are already approaching; just remember to keep calm and do your best folks. Anyways, for this week's blog, I will be discussing Wayzgoose, UCI's annual spring event, which took place this past Saturday.
Whether you are an UCI alumni, current student, or even prospective student, Wayzgoose is a super fun event for all. So much goes on all day during the event, but I'll do my best to cover the highlights.
First off, Aldrich Park is the prime location to be during Wayzgoose. There were many types of games and activities to do such as a ferris wheel, role playing, and even a hamster ball race. Diverse UCI clubs, organizations, and local businesses set up booths throughout the park with information to share and sometimes even food and drinks to sell. There was also a car show which featured a variety of automobiles through history from the 1911 Stoddard Dayton Model 30 to more recent models like the 2005 Machine Silver Metallic Corvette. Also, there was a main stage with acts and presentations by UCI speakers as well as dance performances by UCI dance crews like CADC (the Chinese Association Dance Crew). However, the festivities didn't just take place in the park; the distinct schools also had their own events. For example, the Arts School hosted the Beall Center Family Day which consisted of booths consisting of arts and crafts as well as other forms of art.
However, the Wayzgoose festival wasn't the only main event of the day. There was also an open house for prospective and admitted students. The different schools and campus organizations held information sessions throughout the day. Also, Mesa Court and Middle Earth provided housing tours and information tables.
All in all, Wayzgoose is an enjoyable event for all, and it definitely helps showcase the UCI spirit! If you haven't gone to one yet, I highly suggest you attend it in the future whether you are a current Anteater or just want to check out UCI and what it offers. It also serves as an incentive for prospective students to attend the open house and learn more about UCI. In retrospect, I wish I had gone last year when I was making my college decision; it would have surely made the decision making much easier.
Well, if you happened to go to Wayzgoose, what was your favorite part about it? Feel free to share your thoughts in a post.
Take care, everyone, and have a fantastic week. Best of luck with midterms!
Zot zot zot!
Sabaa
What's up my eaterzzzz!!!!! It's been a smooth week for me in Irvine with sunny weather, good vibes, and my stress-free schedule. Spring time is all about chilling and enjoying nature. I need to make a visit to New Port soon with some friends and just enjoy the fresh ocean breeze. This week I want to talk to you all about a very critical part of your college experience: class registration.
Class registration is a big deal in college because in order to graduate every student must fulfill certain criteria based on their major in order to graduate. We have the General Education requirements, the School of Major requirements, and then the Major requirements. When registering for class, it is ideal to know what requirements you are fulfilling and what not. In college you cannot take courses solely based on your own preference, so it is imperative that you educate yourself on what specific classes you can take to meet certain requirements.
One place you could always go to get help with scheduling your classes is the U/U office. They have counselors recommend classes for you to take. Every quarter though, U/U students have to schedule an appointment with an academic counselor just to make sure they are on the right track, so your academic counselor is a very good person to get advice from in terms of choosing your classes and knowing what to take. In terms of choosing teachers, a lot of students use a site known as ratemyprofessors.com where they are able to compare and contrast teachers based on their ratings. I would recommend this site because it is more often than not accurate.
Registering for classes is always the main topic of discussion towards week 8 and week 9 when class registration opens for students. Upper classmen get priority when signing up for classes because they need to graduate. Freshmen like myself are always the last ones to register, so more often than not, classes are full before I even have a chance to sign up. Every student is given a registration date and time when they can begin enrolling for their next quarter's classes. Don't wait until that date to start looking at what classes you want to take. You should know exactly which courses and teachers you want by the time that date arrives so that you can quickly put in the codes and successfully be enrolled. A couple minutes can be the difference of getting in a class or not.
So do your homework and make sure you know which classes you will take and that you are fulfilling requirements. If you end up not getting a class that you need a certain quarter, don't stress out and panic because it is happening to almost all of us at this school. Budget cuts are really killer and certain courses are only being offered during specific quarters. Sometimes you can try to "crash" the class which means you show up on the first day and ask the professor if there is room. Surprisingly, some students will drop before the first day and you may have secured yourself a spot.
High School AP credit applies to UCI but it all depends on your major and score on whether or not you will be able to skip certain courses and receive credit. The website you register for classes here at UCI is http://www.reg.uci.edu/. If you go on it you may be very confused, but don't worry, by your 2nd quarter here, you'll be a master at registering for classes. They teach you how to during the SPOP orientation, so make sure you go to that.
Bottom line is EDUCATE yourself on all the different requirements that UCI has. If you know your major, then that makes it all the more easier for you. If not, just focus on the General Education Requirements.
Hope you found this informative. Scheduling classes is definitely a big part of the college experience. Have a great week you all and tune in next week for more.
Zap Zope Zeet
–          Dennis Han A.K.A. Dinger Han
So last time I talked about the Pippins Dining Commons, which was the main dining place in Middle Earth. This time I am going to discuss Brandywine, the second place–also the smaller one. : ) Brandywine is a small one room dining facility that is located at the entrance of Middle Earth by the Social Science Plaza, and everyone seems to say that it's mainly known for its sandwiches.
Inside Brandywine there is a sandwich counter; a small desert counter that has ice cream, cookies, and coffee; a grill; a main entree section, and a drinks section. I do believe that is it. It's really small and doesn't have a large assortment of food as Pippins, however the grill is really good and the main perk to Brandywine is that it's open until 11pm every night except on Friday, where it closes at 7pm, and on Saturday and Sunday where it is closed all day.
Monday – Thursday: 11:00am – 11:00pm
Friday: 11:00am – 7:00pm: 
Saturday – Sunday: Closed
Phone: 949.824.8631
Email: dining@uci.edu
For me, Brandywine is the emergency dining facility. Whenever it is late at night and I'm really hungry and it's past 8 or 9pm, I walk to Brandywine with a couple of friends and we take our green boxes (those things are very useful, if I may add). It has a nice atmosphere to it actually, though usually it is very crowded and the music is always blasting in your ear.
So your thoughts on Brandywine? Do you like that it's open late, or would you prefer that Pippin was to close later than at 8pm. Which place would you rather be, Brandywine, Pippin, etc?
What's up Anteaters!!! Hope you all had a fantastic week filled with hard studying and fun. Yesterday, I actually went to Venice beach with friends. Sometimes it is nice to have a car so that you can go places during the weekends. One thing I really like about Irvine is how conveniently located it is. Being in the middle of LA and San Diego yields many benefits because you can get to either city in an hour or less.
Anyways, this week I want to talk to you all about the college budget and how to save your money. As a freshman, there really aren't that many other necessities than living, eating, or other. Both living and eating are already covered whether you are on a loan, scholarship, or your parents are paying for it. So that just leaves the "other" category left. Often time's students will come to college spending more than they normally do. Why? Well it may be one of many reasons. The first of them may be because they are stressed out and they need to spend money to alleviate their minds. Sometimes my friends and I will buy in n out or cha for tea even if we are not hungry. The act of buying helps to offset and distract our thoughts from school. Another reason may be because students believe college is the best four years of their life and because of that reason they spend all their money. That's probably not the smartest idea. Regardless of the reason, it is important to set a budget while in college. Budgeting is a skill one needs to know especially when they graduate college and go out into the world on their own.
Here are a few tips one can follow to budget. Determine your capital (how much money you have in your bank and in cash) and if you are receiving any income. Figure out how much money you want to have in your savings by a certain period. Do the math and determine how much money you can spend a month in order to reach your goal by that certain period (for example by summer I want to have $1500 in the bank). Make sure you follow your own guidelines and adjust them if necessary.
Hope you found this helpful and comment to let me know your strategy on budgeting. Have a great weekend you all!!!!!
ZOT ZOT ZOT ZIPPER ZAP ZOP!!!!
–          Dennis Han A.K.A. Denzel Han