Hi all, and welcome back to the Zot Blog! Hope you all had a lovely week five and weekend. Anyone see The Avengers movie? Man, it tremendously exceeded my expectations, and it had the perfect mix of action, comedy, and drama. So, for this week's blog post, I'll be talking about a popular place for UCI students, Irvine Spectrum Center.
Now, Angela actually wrote about the Spectrum in a previous post about some of Irvine's shopping centers, but I'll go into more details about the infamous shopping mall. Spectrum offers diverse aspects of enjoyment from the deluxe Edwards 21 movie theater (where I happened to see the Avengers last week) to a multitude of restaurants to even a carousal for children to go on! There are also a variety of shops to check out such as Forever 21, DC shoes, Target, Hot Topic, and Macy's. I admit that I've only been to Spectrum twice in my life, so I have yet to explore every location of the shopping center.
One of the best things that I like about the shopping center is its layout. It is completely outdoors which makes the atmosphere more relaxing and less stuffy. The architecture is amazing, and there are several beautiful foundations on site. In addition, since the center is quite spread out, there is a complimentary trolley that travels around the parameter of the mall. So, if you ever get tired of walking, just go out to the outskirts of the mall and hop on to the trolley.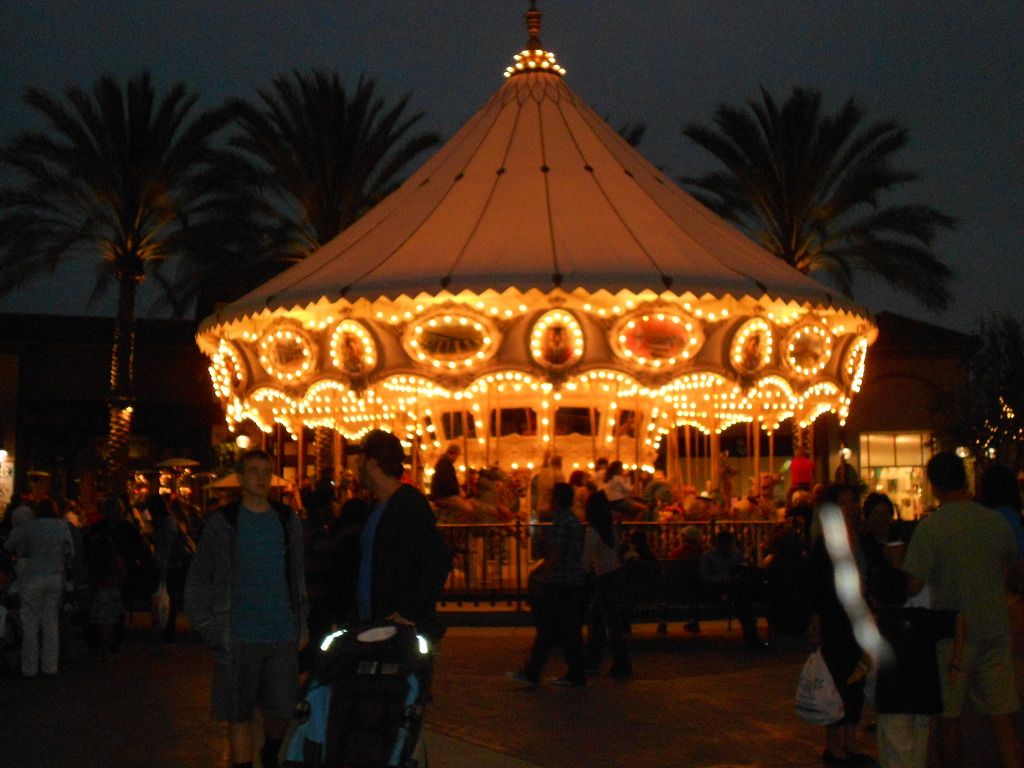 All in all, Spectrum has something for everyone, so I highly suggest that you go check it out. I definitely want to visit more to discover new fun places to shop, eat, and more. If you want to know more about the shopping center and what it has to offer, check out the website by clicking on this link: http://www.shopirvinespectrumcenter.com/Index.aspx
If you've been to the Irvine Spectrum Center, what is your favorite place in it? What are your thoughts on the shopping center as a whole? Feel free to comment!
Take care, everyone, and have a spectacular week! If you haven't already, go see The Avengers!
Zot zot zot!
Sabaa